All of your supplements and or labs will ship the same day payment is made before 2 pm. Anything after 2 pm will ship the following day.

Special orders will arrive in a separate box, we will not be able to provide tracking for these items. This supplements may take as long as 1 week to arrive. If it has been longer than one full week, please let us know so we can confirm they aren't back ordered. Below is what is posted at the bottom of all of your invoices as a reminder.


Supplements that ship from our warehouse will typically be received with in 3-4 business days. These same supplements have no label next to them, unlike the "Special" orders on your invoice. See the example below for what the invoice looks like.


Tracking automatically gets emailed the next day from our warehouse for all items that aren't "Special" orders. The email will come from the address:
ship4u@ciotech.com
.
We will not be able to provide tracking for "Special" orders.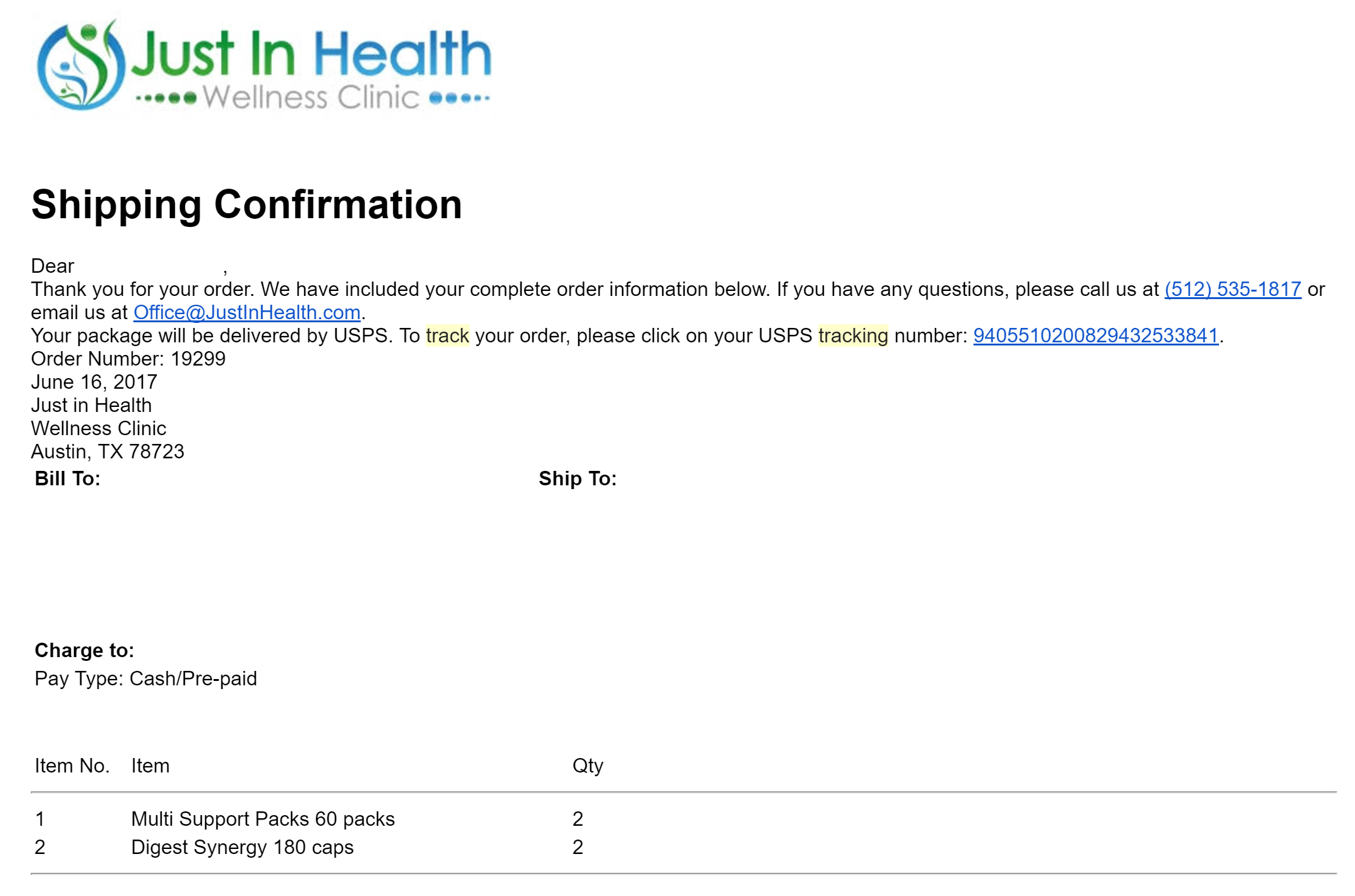 Regarding lab tests. The following tests all ship separately:

Genova




SIBO Breath Test




Dysbiosis Profile




NutrEval




Ion Profile




ZRT test

MDL Test


Immunolytics Home Mold Test